5-Star Massage Therapy in Gladstone
Therapeutic Massage Improves Health And Well-Being
Are you tired? Stressed out? Do you have cramps or muscle spasms? Massage at RCI Injury Treatment Center can help!
We offer same-day appointments, accept insurance & welcome OHP and CareOregon.
Call us at (503) 656-1680 or book your appointment online now!
By getting regular massages, you will experience improved circulation, which brings fresh oxygen and nutrients to your bones. Massage therapy stretches and relaxes tired and stiff muscles, reducing tension and cramping. Massage at RCI Injury Treatment Center is designed to improve your health, function and vitality while providing relaxation and a sense of well-being.
Oregon City Massage Therapist
Our licensed massage therapist has extensive experience and specializes in the treatment of acute injuries, chronic over-use, repetitive-use and incorrect-use injuries and the pain and disability of sports-related problems.
BOOK YOUR APPOINTMENT >>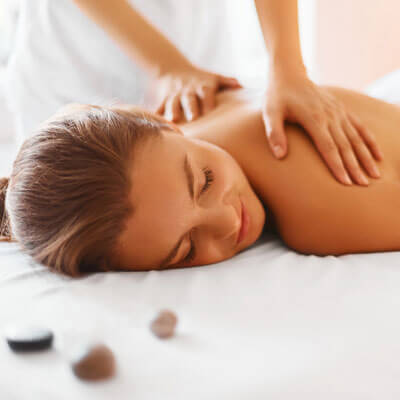 ---
Types of Massage
There are many different kinds of massage. They all involve systematically working the muscles and other soft tissues of the body to optimize the functioning of the various bodily systems. Massage can enhance your vitality and sense of well-being. Massage has been shown to…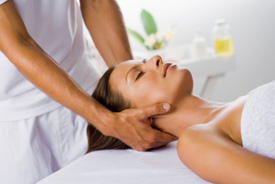 Reduce the development of muscular patterning
Improve posture and re-balances your body/mind
Relieve pain in your muscles and joints
Ease constipation, gas and heartburn
Promote general relaxation
Stimulate intestinal movement
Eliminate excess fluid retention
Plus, it just feels good!

---
Contact RCI Injury Treatment Center
We'd Love to Hear from You! Call (503) 656-1680
CONTACT
RCI Injury Treatment Center 475 W Arlington St. Gladstone, OR 97027
T: (503) 656-1680 E: info@rcicenter.com Emergencies: (503) 656-1680
Office Hours
M
10:00 – 1:00
2:00 – 6:00
T
10:00 – 1:00
2:00 – 6:00
W
10:00 – 1:00
2:00 – 6:00
T
10:00 – 1:00
2:00 – 6:00
F
10:00 – 1:00
2:00 – 6:00

FIND US