About RCI Injury Treatment Center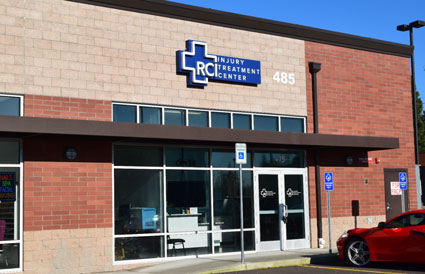 We've been providing outstanding natural care to the Gladstone community since 2012, and recently moved to a larger location so we could make RCI Injury Treatment Center the best, highest-end clinic possible to better serve our car accident patients. Dr. Matthew Singler finds helping patients recover from accident injuries gratifying, and our goal is also to provide all the guidance you need in dealing with insurance and attorneys.
We want our patients to get better as quickly as possible, so we offer the latest diagnostic and therapeutic technologies to aid in your recovery. These cutting-edge tools include
On-site digital X-rays
DynaROM Surface electromyography (sEMG)
The Healing Process
Recovering from accident injuries doesn't happen overnight. Chiropractic care and our combined therapeutic approach to healing are highly effective in helping you achieve the results you want, but it is a process. It's like exercise: doing it once or twice might make you feel good in the moment, but it doesn't offer long-term results. When you stick with the process, your body changes and you get better.
Go Where You're Treated the Best
Our team is committed to treating every patient we meet with the highest level of care. Of course, we never want anyone to be in a car accident! But we're proud that our patients have referred their friends and family to us when they need accident injury care.
We take the time to explain the entire process, and will even help you file your claim and find an attorney. We are skilled at providing the documentation necessary to support your diagnosis and treatment plan. And most importantly, we provide the tailored care needed to help your body recover and return to optimal function.
MEET DR. SINGLER
Start Today
If you've been in an automobile accident, contact us today to learn how we can help or book your first appointment. We look forward to welcoming you into our care.
---
About RCI Injury Treatment Center | (503) 656-1680