New Patients at RCI Injury Treatment Center
Full-Proof Approach To A Renewed Life
At RCI Injury Treatment Center, we leave no stone unturned. Your body has endless healing capabilities, so we'll invest time to find the root cause of your pain. Then, we'll explain how your body's natural ability can help relieve your pain without drugs or surgery, and we'll see if we can help!
We believe in open communication.
We educate you about your condition and the available options to overcome it.
We help you make informed decisions and transform your life.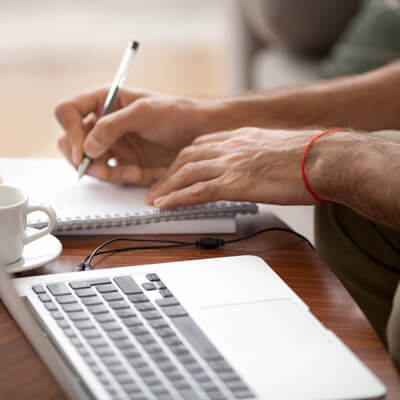 You'll be welcomed by our friendly support staff upon entering our Gladstone office. Once you're comfortable, we will ask you to complete any necessary new patient paperwork and insurance information.
Next, Dr. Singler will review your case history so please bring reports of your recent health examinations with you. Then we'll discuss the following information to get to know you better:
History of your current problem
Frequency of pain
Possible prior surgery
Possible accidents
Possible trauma
Your sleep patterns
Anything else that will help us, help you
Let Us Educate You Along the Way
"I'll do a thorough exam to analyze the trigger point of pain so that I can address your issue."
If necessary, we offer onsite X-rays at our Gladstone location. Once the initial assessment is completed, we'll educate you about your condition and share care options with you. We want you to understand what's causing your pain and how we may be able to help!
Depending on the severity of your discomfort and the option you choose, you may be adjusted on your first visit. This visit usually takes about a half an hour.
On Your Next Visit… Checking in!
If you were adjusted on your first visit, let us know how you're feeling! If not, you'll have your first adjustment allowing your body to begin to heal itself.
Regular visits will last about 15 minutes.
More Visits? It's Your Choice
How you feel after each adjustment will determine if you choose to visit us again! We will never tell you how often you should visit us, we'll only make suggestions. If you feel that your body is out of alignment, come on in! You're the boss!
Visit RCI Injury Treatment Center for a new health experience… one that you won't forget!
CONTACT US
---
New Patients at RCI Injury Treatment Center | (503) 656-1680