Have You Been Involved In An Auto Accident? Call Our Chiropractors Now
Accident Care Made Fast And Easy
If you have been involved in an auto accident – even one that seems minor – it's important to have your injuries evaluated as soon as possible. At RCI Injury Treatment Center, Dr. Singler understands that even low impact accidents can cause damage that is undetectable to the average person but can affect your quality of life down the road.
The sooner we see you, the better. Call 503-656-1680 now.
After An Auto Accident, Trust Us To Get You Out Of Pain
Just because you "feel fine" doesn't necessarily mean that you are. The fact is, symptoms of whiplash may not appear for days, weeks, months or even years. If you have been in an auto accident there is no co-pay or deductible and we offer same-day appointments to ensure you get the care you need as quickly as possible.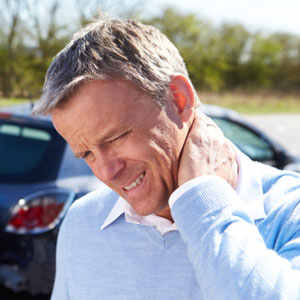 Our Chiropractors Are Auto Injury Specialists
If you're diagnosed with whiplash or any other problem related to your accident, we'll put together a custom treatment plan to get you out of pain as quickly as possible, help you heal properly, and reduce the likelihood of future reoccurrences. We provide complete documentation of your injury for insurance and / or legal purposes. And if needed, we will be there to act as your expert witness.
Been In An Accident? What You Need to Know
Oregon law requires a minimum of $15,000 in personal injury protection. This means you have the coverage to get properly checked.
You have the right to choose your own doctor.

Call our auto accident experts now!
503-656-1680

Top Auto Accident Chiropractor Serving Gladstone, Milwaukie, Gladstone and Surrounding Areas