$49 Massage Special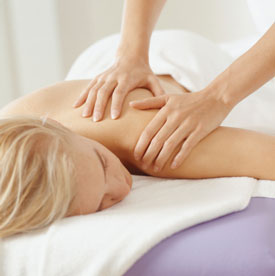 Therapeutic Massage Improves Health And Well-Being
Are you tired? Stressed out? Do you have cramps or muscle spasms? Massage can help!
Aside from feeling good, massage therapy has many health benefits your body craves.
By getting regular massages, you will experience improved circulation, which brings fresh oxygen and nutrients to you bones. Joint stiffness and pain lessen. As your muscles become more flexible, joint movement increases. Massage movements stretch and relax tired and stiff muscles, reducing tension and cramping. Massage at Recovery Chiropractic is designed to improve your health, function and vitality, while providing relaxation and a sense of well-being.

For a limited time, we are offering a 50-minute massage for just $39!
Take Advantage Of This Special Offer Today!
Call (503) 656-1680 or Fill In The Form Below 

Top Oregon City Massage Therapist
Disclaimer: Offer not valid for personal injury, Medicare, Medicaid, or worker's compensation. First-time clients only.